Pre-owned Boats
Finding a quality, well kept and fully serviced preowned boat can be tough. Your next door neighbor, the newspapers and Craigslist all give you lots of choices, but what kind of assurances do they offer that the boat chosen will be reliable and support your family's boating needs? At Owasco Marine our preowned boats have been fully serviced, carry a warranty and will offer you and your family care free boating for years to come.
FALL 2023 PREOWNED BOAT UPDATE
Like new boats, preowned boats are not easy to find today and when you do many sellers are asking far to much money for boats that aren't professionally serviced or warrantied. As Central New York's largest boat dealer we take in larger numbers of trades than most dealers. Currently we have a great choice of VERY CLEAN preowned boats that I don't want to keep all winter so we are offering deep discounts this Fall that simply wont be there in the Spring, plus we will keep your "New to You" boat till Spring at no charge.
Unfortunately not all of the boats we have available are listed on the website for various reasons so if you are looking for a great preowned boat and don't see the right one on our site just give us a call (315-258-9096) and we will gladly go over our soon to be available inventory with you.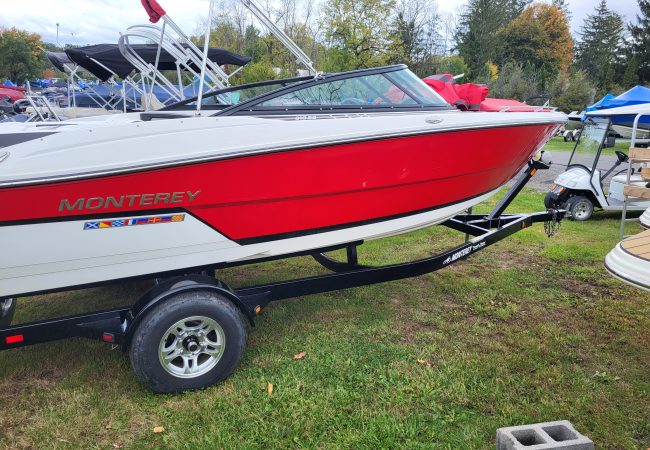 Type

Bowrider

Length

22

Color

Red/White

MSRP

$44,450.00

Sale Price

$41,900.00